Randy Wimer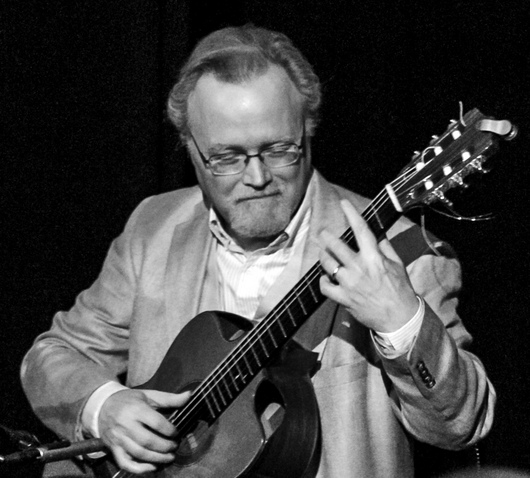 Randy Wimer has been an active teacher and performer in Tulsa since the early 1970s.
Classical and Jazz, combine in Randy's playing creating a unique, approach to guitar, whether he's playing a jazz standard, a pop tune or reimagining a piece of classical guitar music. Randy has provided solo guitar for parties, receptions, weddings, dinners - almost any occasion where music can enhance the experience.
Randy is guitarist for the Signature Symphony Pops concerts and has played in the orchestras for "Chicago", "Lion King", "Spamalot" and many others at the Tulsa's Performing Arts Center.
---
Check availability for Randy Wimer »
---