Chris Norley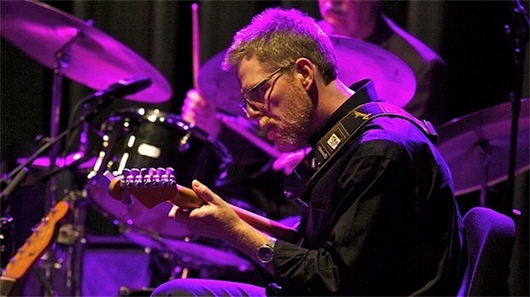 Watch Chris Norley

"I really enjoyed your playing." - Ed Bickert.

Chris Norley
is a jazz guitarist, vocalist, teacher, and composer based in London, Ontario, Canada and an active member of the regional jazz scene. He performed at
Ed Bickert at 80 – A Jazz Celebration
in the Glenn Gould Studio among a veritable who's who of Canadian jazz guitarists: Oliver Gannon, Jake Langley, Lorne Lofsky, Chris Norley, David Occhipinti, Michael Occhipinti, Ted Quinlan, and Reg Schwager. The concert was recorded and broadcast on CBC Canada Live. Chris has worked in London's Grand Theatre pit band for the Shrek, Footloose, and Joseph And The Amazing Technicolor Dreamcoat productions as well as in Johnny And June and Blue Suede Shows at the Drayton and Huron Country Playhouse theatres. He has performed with international recording artists: Lorne Lofsky, Pat LaBarbera, Kirk MacDonald, Bob Mover, Steve Wallace, Barry Elmes, Mark Eisenman, Alex Dean, Gene Smith, and Bob Brough (Timewarp). Chris is a member of "5PGB" and also plays a wide variety of rock, pop, blues, funk (with "Bob's Yer Funkle"), and folk as a freelance musician as well as a solo, guitar and vocal, act.
- https://www.youtube.com/watch?v=-M4yUrE3fCA - YouTube video
- https://www.facebook.com/ChrisNorleyMusic - Facebook page incuding performance schedule
- https://www.facebook.com/EdBickertAt80AJazzCelebration/ - Ed Bickert at 80 – A Jazz Celebration - Facebook Page
- http://www.5PGB.com: Barry Usher, Seth McNall, Chris Norley, Steve Clark, and Ted Peacock.
---
Check availability for Chris Norley »
---