Hutchinson Andrew Trio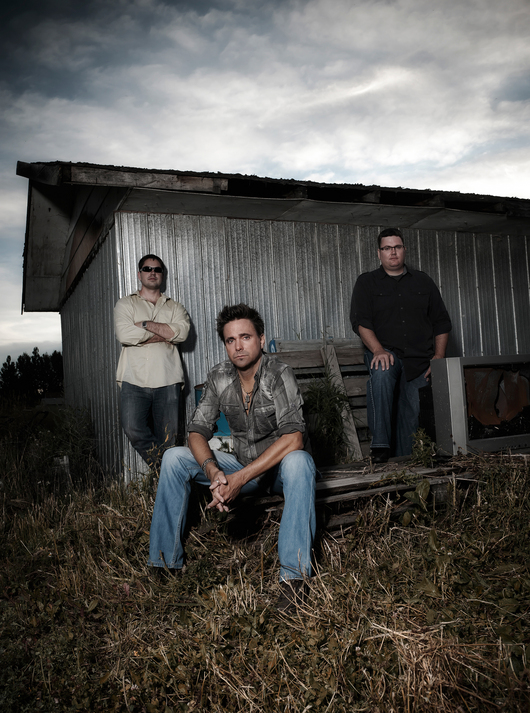 Watch Hutchinson Andrew Trio

A 2 time Western Canadian Music Award nominee for outstanding jazz, this versatile trio will bring a hip level of sophistication to your event. With years of experience playing to a variety of crowds, this ensemble knows how to bring just the right mood to any event.
The Hutchinson Andrew Trio is a unique voice on the Canadian Jazz Scene. Over the past 6 years, this acoustic piano based trio has been bringing their own Western Canadian flair to the Canadian jazz landscape. Led ny double bassist Kodi Hutchinson and award winning pianist Chris Andrew, the trio's most recent album 'Music Box' was released in January 2008, and immediately hit #1 on CKUA radio. The album was on the Canadian jazz charts for months. Both 'Music Box', and their debut album 'Lost but not forgotten' were nominated for Outstanding Jazz Album at the Western Canadian Music Awards.
On their own, the trio's music can be categorized as contemporary acoustic jazz. They mix elements such as contemporary swing, latin, and acoustic groove to help form their own distinct sound. Kodi and Chris list artists such as Brad Mehldau, David Kikoski, Robert Glasper, and Kenny Werner as some of their influences.
The Hutchinson Andrew Trio has become a regular fixture on the Western Canadian jazz scene. They have performed to enthusiastic crowds at events such as the Montreal Jazz Festival where they were a finalist for the Grand Prix award. They are also a fan favourite at the Alberta Jazz Festivals, including Medicine Hat, Calgary, Canmore and Edmonton. The Trio has appeared on stage with saxophonist legend Lee Konitz. The Trio regularly plays throughout the year with engagements around Western Canada.
The trio can be booked in a variety of configurations for both corporate and private functions, and knows exactly how to set the proper mood for your guests to enjoy themselves. Their subtle approach, and flexible musical selections have worked for numerous clients across Western Canada. The trio can be expanded to quartet or quintet if desired with either/or vocals and/or horns, or paired down to a beautiful double bass and piano duet.
---
Check availability for Hutchinson Andrew Trio »
---