Golden Gate Music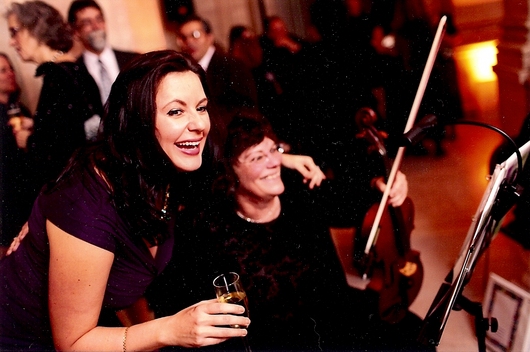 Pop, rock, contemporary and classical strings and more for San Francisco, Wine Country, Silicon Valley, Carmel and beyond. - your personal music designer for all events.
Welcome to Golden Gate Music, home of the Golden Gate String Quartet, the premier rock and pop string quartet in Northern California. I am not only a performer in the group, but also a professional music arranger. Almost anything is possible, from Bach to Death Cab for Cutie, Broadway to Daft Punk. Our songlists for each of the groups runs into the hundreds of exclusive arrangements, and I am writing new music arrangements all the time. Have you heard the Vitamin String Quartet? Our clients tell me that they're nothing compared to the Golden Gate String Quartet. And with Golden Gate Music, you get experience. We have designed and performed music for well over 2,000 events, from intimate backyard weddings to elaborate productions nationwide for celebrities and major corporations for thousands of guests. Our bespoke wedding music is unsurpassed.
For nearly a lifetime, I have had the pleasure of working with some of the most extraordinary Bay Area musicians. But it doesn't stop there. Equally gratifying is getting to know and work with many hundreds of unique and interesting clients over the years. Each brings a vision and a personal sense of style that allows me to translate these qualities into the perfect music for their event.
Every reason to celebrate can be even more special with the right music. Live music can be remarkably affordable.
---
Check availability for Golden Gate Music »
---