Stardust Strings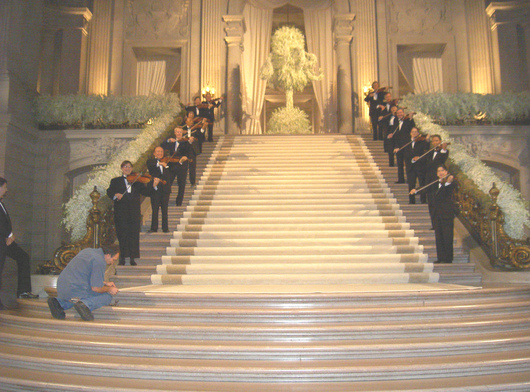 Stardust Strings performs Classical, Jazz, and Strolling genres of violin music.
Stardust Strings has performed in the greater San Francisco Bay Area for 20+ years and is ready at a moments notice to fulfill your entertainment needs.

Stardust Strings ensembles include:
Solo Violin (with or without backing tracks).
Violin/Guitar
Violin/Guitar/Bass
Multiple violins (up to 13). May add bass, accordion, piano,guitar, viola, or cello.
String Duos, Trios, Quartets, Quintets
Small Orchestras - Bass, Cello, Viola, 1st + 2nd Violin, Oboe, Clarinet, etc.
---
Check availability for Stardust Strings »
---