One More Time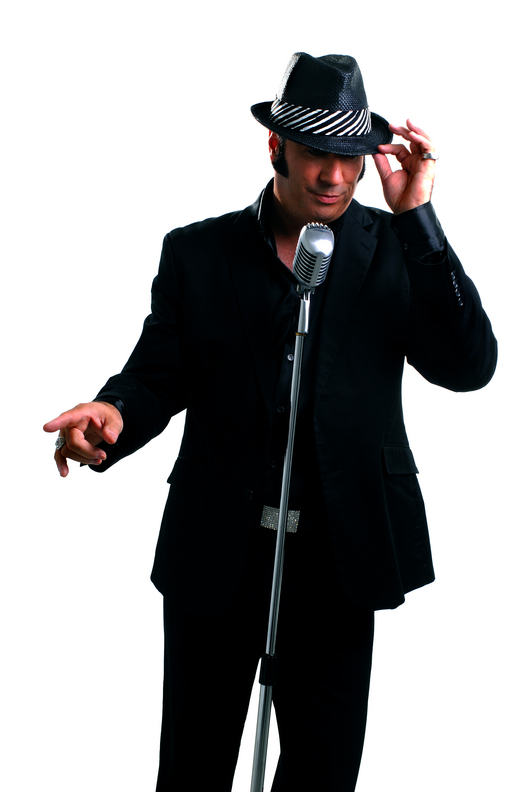 Easy listening, a romantic style of delivery, a unique voice and a touch of class best describes Louis Martineau, a versatile recording artist and performer whose vocal impressions evoke the styles of some of the greatest singers of the past.
Born in Quebec City, Canada, the young French Canadian was easily influenced by the classic big band era, the king of Rock and Roll, Elvis Presley and the legendary American Crooners such as Engelbert Humperdinck, Dean Martin, Sammy Davis Jr. to name a few.
At the age of 16, Louis had formed his first band which gave him the confidence and experience to perform at various events and concerts. This was the stepping stone which later gave him recognition as a professional for his outstanding performances winning a first prize award as an "Elvis Presley" vocalist in Quebec, Canada. Later, he won first prize for "Best Male Vocalist/Performer" at the prestigious "Talent America Contest", in Palm Springs, California.
How would one describe Louis, "Take the sensitivity and phrasing of a lyric, the tone quality and intonation of all the great crooners of the past, and that's Louis. Although there may be hundreds of singers out there, few have the ability to touch our musical souls as does Louis. He is truly the voice and crooner for this new century. His dreamy romantic style will touch your heart as he takes you to the nostalgia of the classics. Seldom does a voice like this come along".
Louis has gained respect and a reputation over the last 25 years performing at many venues across the United States and Canada. His skilful and array of talents have enticed audiences from Las Vegas, Florida to Montreal and Niagara Falls, Ontario and today in British Columbia, Canada. Many of Louis's accomplishments include his first albums (cassettes), "If I Can Dream" recorded in 1990 followed by his second album "Flashback" Las Vegas" recorded in 1993. His very first CD "Mr. CROONER" was recorded at MO (Michel Ouellette) Blues Studio in Quebec City (Canada).
Louis displays a wide variety of style and class along with his unique voice and is often called by many in the Showbiz Industry as a "Musical Phenomenon." The drive and determination along with his natural vocal ability has enabled Louis to perform an impressive range of classic standards which are recognized by his polished performances.
Louis proclaims his success is based on "his love for music". As far back as he can remember, Louis states, "Music has always influenced my life". "For me songs are so much more than words and music: they are feelings, they are passion, they are smells that remind you of someone, they are that place between sleep and dream, they are a moment to leave everything behind, but more importantly, they are a time to remember". Today, Louis is able to capture his audience with emotion while performing the great songs of yesterday.
---
Check availability for One More Time »
---