Chris Bray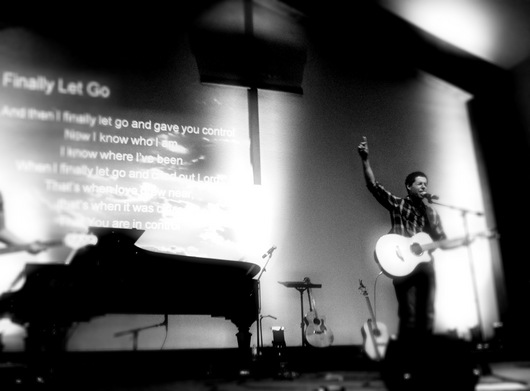 Watch Chris Bray
The Gospel Music Association Covenant Award winner and seven time nominee has soared the Christian radio charts in Canada following the release of his sophomore, "The Worship Album" which set him on the national stage. With two #1 national CANCON radio hits and several other Top 5 singles, this independent artist has been contending major label acts such as Starfield, Matt Maher, and many others.
The new album, LET HOPE ARISE is a unique blend of contemporary inspirational songs with several tracks developed for congregational use. "Having the pressure of a follow up release to such an overwhelmingly successful album, I wanted to ensure I was writing and recording songs that people would not only be able to relate to, but find useful in aiding their spiritual journey." Bray adds that his meticulous writing is meant to reflect the beauty and love of our creator, attempting to communicate and relay His message in an accurate, meaningful and creative way.
Produced by award winning Canadian producer, Andrew Horrocks (Brian Doerksen, Thousand Foot Krutch) and recorded at AME Recording Studio in Kitchener, Ontario, LET HOPE ARISE won't disappoint. The new single, "More Each Day" is already heating up the airwaves on Christian radio across Canada.
With national television appearances on 100 Huntley St, performances for both the Canadian Gospel Music Conference and UCMVA International Unity awards, opening slots for major acts such as Matt Maher, Audrey Assad and Christine Evans, not to mention hundreds of live tour dates across North America, Chris Bray's hard work has started to pay off.
LET HOPE ARISE is available nationwide through HMV and other independent & Christian music retailers, at over 2500 music stores across the USA through Super D (the world's biggest distributor), on iTunes, Amazon and all other major digital distributors.
---
Check availability for Chris Bray »
---