Blaze Of Glory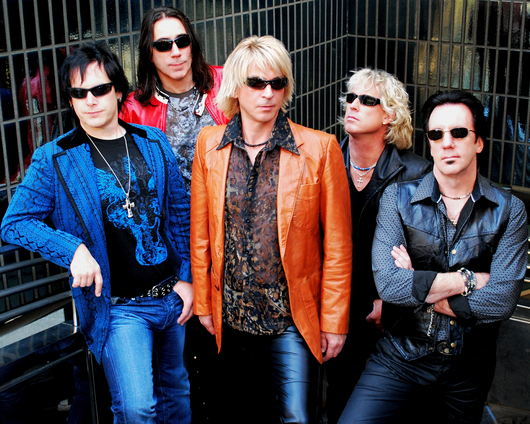 Blaze Of Glory is a spectacular tribute to the music of multi-platinum selling artist Bon Jovi.
From New York to Los Angeles, Canada to Mexico the critics all agree.
"Blaze Of Glory is 'The finest Bon Jovi Tribute...anywhere.'
-G2E2010 Las Vegas
"Ted Moore is brilliant as Jon Bon Jovi..."
-Discovervancouver.com
Blaze Of Glory's lead vocalist Ted Moore has been forever compared to Jon Bon Jovi - not only in his singing style and performance, but also for his marked resemblance to the famous New Jersey rocker.
The band is composed of stellar musicians painstakingly hand-selected from various international recording acts including Nick Gilder, Doug and The Slugs, Krome, and Prism.
"Guitarist Randy Robertson is Flawless as Richie Sambora…these guys nailed it…"
-Discovervancouver.com
Appearing in Las Vegas, Reno, New York, L.A., Canada, Trinidad, Guatemala, Mexico, and many more places around the globe, the show is fantastic, fun, and filled with hits from the many multi-platinum albums recorded by Bon Jovi over the last three decades.
Don't miss a chance to see the most authentic tribute to one of the biggest rock sensations in the world of contemporary music.
Blaze Of Glory – "North America's Premier Bon Jovi Tribute"
This is not a vague imitation. There are absolutely no Karaoke tracks, no pre-recorded background vocals/instruments, and no wigs!! Blaze Of Glory looks and sounds so much like Bon Jovi even the most discerning Bon Jovi fans are amazed.
---
Check availability for Blaze Of Glory »
---