Band of Praise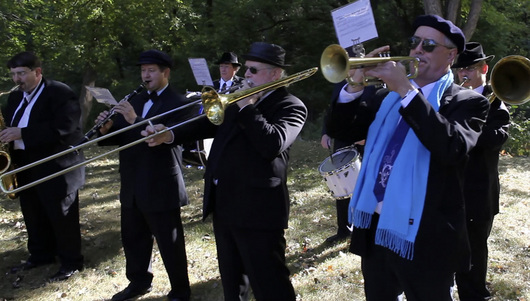 Watch Band of Praise
Band of Praise was founded in 2007 by two trombonists to bring the spirit of the New Orleans jazz funeral tradition north to Minnesota. The basic principles of the band are to remain authentic and traditional, while adapting to the preferences and needs of Minnesotans and their environment. In the interest of professionalism and reliability Band of Praise is a union band, comprised of members of the American Federation of Musicians (Local 30-73).

Founders

Don Lehnhoff, Leader

There weren't trombones in rock 'n roll , so dixieland is what Don learned to play. He played professionally all through High School and beyond, served two years with the 440th U.S. Army Band at Ft. Bragg, NC, toured and recorded with national acts, and plays currently with the Just Friends Big Band and various other Twin Cities performance groups.

Tom Huelsmann, Music Director

Tom is retired from 34 years as band director of South Washington County Schools, including 22 years as Director of Bands at Park High School in Cottage Grove, MN where he conducted the Concert, Symphony and Marching Bands, and Jazz Ensemble. Tom was bass trombonist with the Minneapolis and St. Paul Civic Orchestras, and playing dixieland music goes back to his high school and college days.

Mission

To pay honor to a departed soul.

To illuminate the transition of life.

To recognize a unique funerary tradition.

To provide inspiration, comfort and joy through music.
---
Check availability for Band of Praise »
---