John Kocur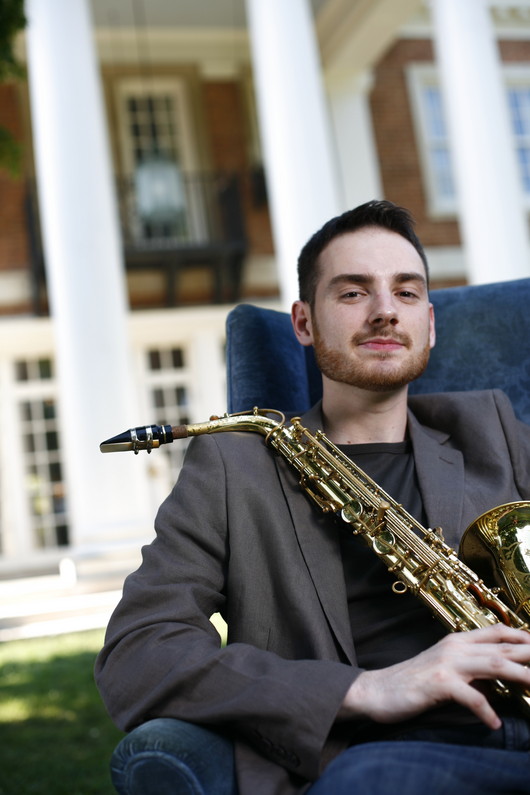 "...audiences should anticipate a personalized performance from Kocur's gigs. Kocur smiled, sweated, and joked with the crowd between songs. Kocur and his band played, in more than one sense of the term."

Chelsea Muth - Fairfax Connection

"Alto saxophonist John Kocur isn't called "The Smoker" for nothing. He's simply one of the finest soloists the D.C. jazz scene has to offer—and, it turns out, one of its most promising composers and bandleaders, too."

Michael J. West - Washington City Paper

"John Kocur's first album as a bandleader is an enjoyable and varied recording, showcasing not only the alto saxophonist's own emerging talent but also those of band mates Amy Bormet on piano, Oliver Albertini on bass and C.V. Dashiell III on drums. "

Bruce Lindsay - All About Jazz
"Great soloist...equally capable of romance and hard-charging groove."
Michael J. West - City Paper

The John Kocur Quartet provides live music for concert venues, clubs, and restaurants as well as private events such as receptions, weddings, holiday-themed parties, and more.

Previous clients include P.N. Hoffman, the State Department, Wooly Mammoth Theater, and the Strathmore.

Jazz saxophonist and composer, John Kocur, has performed in numerous venues throughout the world. John has previously performed at jazz festivals in Ascona,Switzerland and Nagano, Japan. Recent performances include the Kennedy Center Millennium Stage and Blues Alley. He is a form Strathmore Artist-in-Residence and was invited to participate in the Betty Carter Jazz Ahead program at the Kennedy Center. The John Kocur Quartet released their first CD in April 2009. John is currently a faculty member at Northern Virginia Community College in Alexandria, VA.
---
Check availability for John Kocur »
---