The Outer Vibe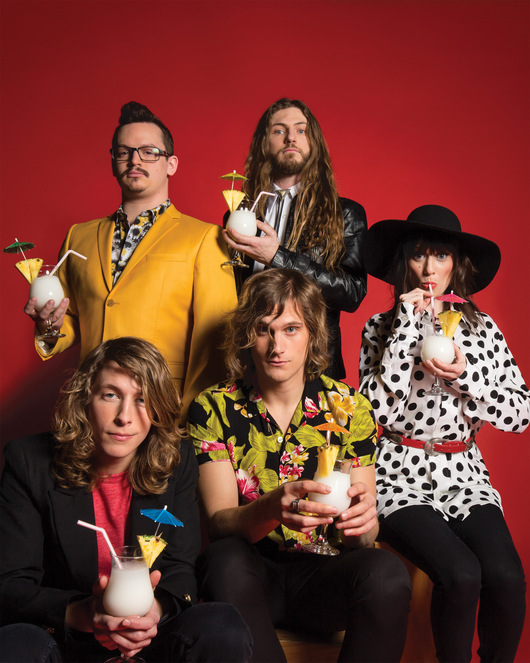 Through their music and live performance, The Outer Vibe captures a "Big America" energy that is larger than a 1960s Detroit assembly line. Their sound is a collage of the motor city's passion and power, the upbeat, good feelings of the West coast, and a cinematic southwestern nostalgia, a blend they like to call "surf disco."

The Outer Vibe's latest music was created in collaboration with producer Brad Dollar (Grateful Dead, Keb-Mo, The National) and mastering engineer Joe LaPorta (The Foo Fighters, Imagine Dragons, Vampire Weekend) and will be released nationwide in May 2015 as a full length album, "Full Circle."

"Clint Eastwood drinking a pina colada at a Dick Dale concert" is the band's description of the sounds of "Full Circle." Offering a more introspective explanation, Dollar says, "When I listen to the latest batch of The Outer Vibe productions, I feel like I'm on a vacation I don't want to leave. The guitars feel like a Cheshire smile on a sunny beach, the drums beat like perfect waves on the shore. Everything stays glued together with sticky-sweet vocals, trumpets sounding from the west, and bass sounds that walked down from another planet. All at the same moment providing reflection and rejoice."

The Outer Vibe released four songs from this collection in January 2015, an EP titled "Pass It On," as a chain letter-style experiment. The band is encouraging everyone with a copy to share the music with someone they think would appreciate it. By charting the EP's whereabouts across the world, the results include over a dozen US states, Hong Kong, Australia, Denmark, Russia, and more.

"Full Circle" is a follow-up to their 2012 album "Hoka Hey", which independently achieved much success, achieving top 5 request at radio in Michigan, Wisconsin and the Dakotas and licensing from ABC News's "Good Morning, America" and West Michigan's Baker College in 2013.
---
Check availability for The Outer Vibe »
---