The Quebe Sisters Band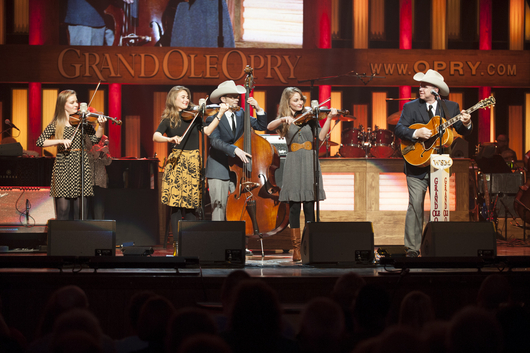 THE QUEBE SISTERS BAND - Texas' favorite Western Swing, Hot Jazz , Western, Vintage Country, Texas Fiddle Band!
Grace, Sophia and Hulda Quebe are all National Old-Time Fiddlers Contest champion title winners. After attending a fiddle contest near their hometown and falling in love with the music, they learned to play from another champion fiddler, Joey McKenzie, who now joins them onstage playing archtop guitar as well as creating the QSB's vocal and fiddle arrangements, and upright bassist Gavin Kelso. Formed in 2000, the QSB performs a refreshing blend of western swing, hot jazz and swing standards, western, vintage country and traditional Texas style fiddle tunes, with intricate triple fiddles and three-part harmony vocals.
"The Quebe Sisters Band simply stopped me in my tracks when I heard them the first time. Their blend of swing with a dash of contemporary color is unique in today's music world. They project a cannonball of stage presence and man can they play." Jimmy Buffett
"It's an honor to live on the same planet as the Quebe Sisters Band. They represent everything that I love about pure American music and I'm probably their biggest fan." Marty Stuart
---
Check availability for The Quebe Sisters Band »
---