Trio Garufa, Tango Argentino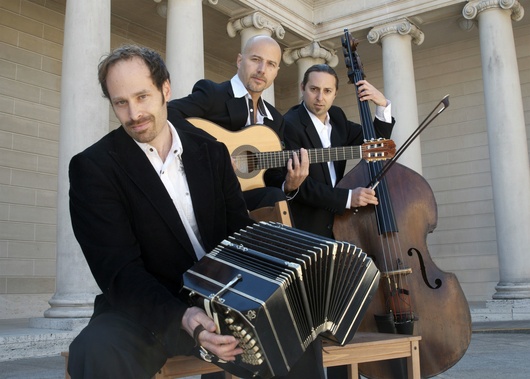 Trio Garufa is an international ensemble dedicated to performing authentic Argentine music. They have performed across Argentina, Canada and the US. Trio Garufa performs traditional Argentine tango, modern tango styles such as Astor Piazzolla's music, electro tangos, original tango compositions, and Argentine folk music. Their music is exciting, virtuosic, and rooted in the dance. They are the only tango ensemble in the US to have performed extensively in the milongas (tango dance clubs) of Buenos Aires. The group includes Guillermo García, guitar (Argentina) Adrian Jost, bandoneon (Switzerland) and Sascha Jacobsen, string bass (California).
Trio Garufa is available internationally for concerts and Tango events.
---
Check availability for Trio Garufa, Tango Argentino »
---