Vazzy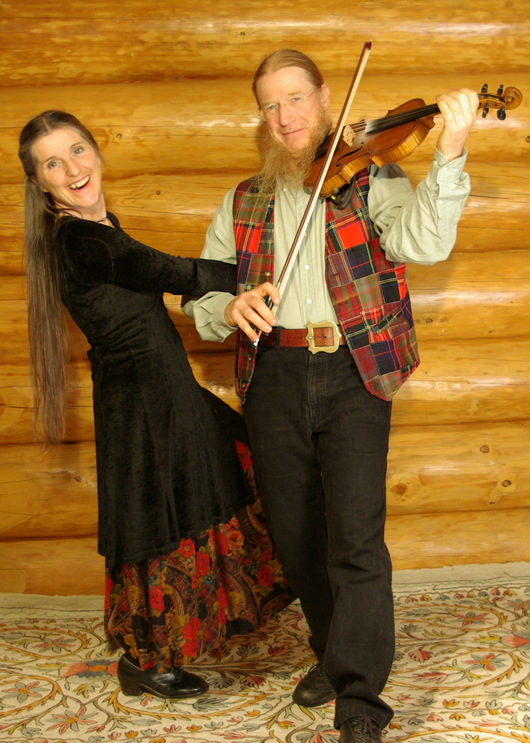 Watch Vazzy

A warm, dynamic and engaging performance of traditional songs from Acadia and Quebec peppered with toe-tapping dance tunes from the French-Canadian, Canadian and Métis traditions. The duo Vazzy's distinctive style, unique repertoire, warm stage presence and the sense of humor of the two musicians are sure crowd pleasers. Their fluency in English and French languages makes their interpretations of old ballads and humorous songs accessible to everyone. The duo has entertained audiences from Vancouver Island to Newfoundland and the US since 2005. Vazzy is a wonderful addition to any festival or concert series. With music and animation, they will engage the audience at any community event such as weddings, family reunions, dances.
Suzanne Leclerc was raised in a small French speaking Acadian community in northern New-Brunswick. Born into a farming family of sixteen children with roots going back to 17th century, she was introduced to foot percussion by her father, and to singing by her mother. In addition to her touching and sometimes humorous song interpretations, she plays spoons, harmonica, bodhran, jaw's harp and doumbek. Having a passion for old songs, some of which date back to medieval times, she likes to share the context and the history behind the songs with the audience …And yes, she will get any crowd singing along!
Bryn Wilkin grew up in a family involved in music and theatre in Ontario and England, he then lived in Southern-France before returning to Canada. He gains inspiration primarily from the French-Canadian, Celtic, Canadian, French and Métis traditions. He also has a great interest in traditional acoustic music from all over the world. Bryn plays the fiddle, mandolin, tenor banjo and over time he has adopted other instruments such as the oud and the early guitar for some very tasteful ballad accompaniments.
---
Check availability for Vazzy »
---