Deacon John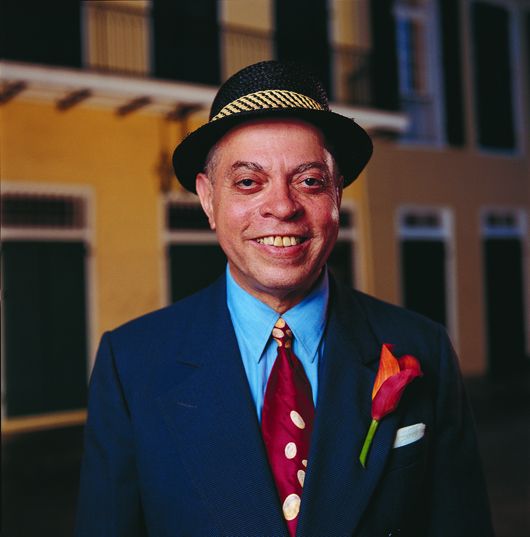 Dance—Party—Fun! There is one living synonym for all three of those words: Deacon John!
For many decades Deacon John has symbolized the ultimate in dance music. Deacon John is a man who gets around. And to all the best places: debutante cotillions, carnival balls, fraternity formals, proms, wedding receptions, birthday celebrations, class reunions, charity galas, corporate events, outdoor music festivals—even jazz funerals. If there is an important social event going on, Deacon John will be there!
This is the music that will turn your party into an occasion all will remember. Deacon John still rides the crest while others, wildly popular in years gone by, have drifted silently from the scene. Whatever you want, Deacon John has it.
This is why, at the invitation of President Bush, he played at the Congressional Ball at the White House in 2005. It is why he was chosen to sing for the historic inauguration of Louisiana Governor Bobby Jindal in 2007. It is the reason he has performed at every New Orleans Jazz & Heritage Festival.
Deacon, with his band Deacon John & the Ivories, was the first rock'n'roll musician to play with the New Orleans Symphony in 1970. In the 1980s Deacon's prowess on the slide guitar eventually landed him a part in Alan Parker's movie, Angel Heart, and a national television commercial for Miller Beer. In 1990, he released his first CD, Singer of Song, followed by his second CD, Deacon John Live at the New Orleans Jazz and Heritage Festival (1994). In 2000, he was inducted into the Louisiana Blues Hall of Fame and taught blues music in the schools throughout the state of Louisiana. In 2003 Gambit Magazine named Deacon Best Male Performer, Best Rhythm and Blues Artist and Entertainer of the Year. Also in 2003 Offbeat magazine awarded him Album of the Year, Overall Band of the Year and Best R&B/Funk/Soul Band. In 2006 Deacon was elected the first African-American president of the New Orleans Musicians Union. In 2008, the United States Postal Service and the New Orleans Jazz & Heritage Foundation honored him with a commemorative envelope and he was inducted into the Louisiana Music Hall of Fame. In 2009, he received a Community Arts Award from the Arts Council of New Orleans, performed at the Apollo Theater in Harlem, New York, and was honored with an Asante Legends Award. In 2010, Offbeat music magazine awarded him its Lifetime Achievement Award; he also received the Cutting Edge Music Conference's Lifetime Achievement Award, and the American Federation of Musicians' highly coveted Charles Walton Diversity Advocate Award. In 2011, the New Orleans Blues Society gave him the Snooks Eaglin Lifetime Achievement for Blues Excellence Award. In 2012, he earned the Slim Harpo Blues Pioneer Award from the Slim Harpo Music Awards. In 2013, Deacon John earned a star on the Tipitina's Walk of Fame.
Deacon has graced the covers of many local and national newspapers and magazines. He has appeared in movies, live musical theater, and has been featured in national TV commercials, including Lincoln Cars, Southern Comfort Whiskey, Snickers Candy, Blue Cross health insurance, Capital One Bank ("What's in Your Wallet?") and People's Health Insurance. Deacon has also been in many WYES-TV documentaries on New Orleans history and culture, most recently Growing Up in New Orleans; he is also in Shake the Devil Off, the 2007 documentary about Father Jerome LeDoux. Deacon played "Danny Nelson" in the first season of HBO's acclaimed Treme. He is currently featured in the Louisiana state media campaign for tobacco-free living, "Let's Be Totally Clear," and a local ad campaign for the United Teachers of New Orleans (UTNO). Deacon is the star of the critically acclaimed documentary movie, Going Back to New Orleans: The Deacon John Film, and live concert DVD and CD, Deacon John's Jump Blues.
The band's instrumentation is comprised of piano/keyboards, percussion/drums, bass, guitar, alto and tenor saxes, trumpet, trombone, two female vocalists, and, of course, Deacon John. He is currently available and eager to work with you on your event!
---
Check availability for Deacon John »
---