B3 Conspiracy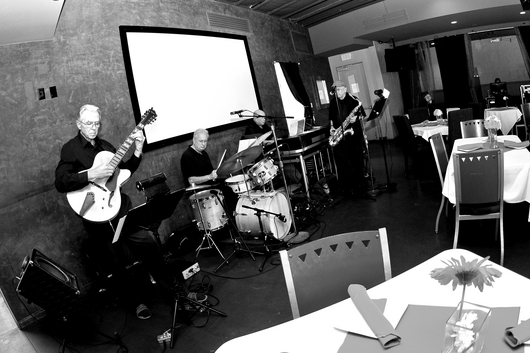 This is a traditional Organ Jazz Quartet featuring Tenor Sax (Flute), Guitar, Drums and Hammond B3 Organ. The B3 Conspiracy consists of four of the top musicians who playing on the Las Vegas Strip in the orchestra pits for over 40 years. All are orginally from New Jersey. Thom Pastor, our Tenor and Flute player is a gradudate of Berkley College of Music as are the guitarist Hap Smith and the drummer Paul Testa. Bill Callanan attended Manhatten School of Music and finished his schooling at UNLV. All four musicians have played with viritually every star that has played Vegas and also worked many of the production shows here in Las Vegas.
This group has been together for three years and have an acclaimed reputation. They have traveled and played in Singapore, Japan and the east coast.
They play the music of McDuff, Larry Young, Horace Silver, Monk, Coltrane, etc. and are the most exciting band you will ever hear!!
---
Check availability for B3 Conspiracy »
---